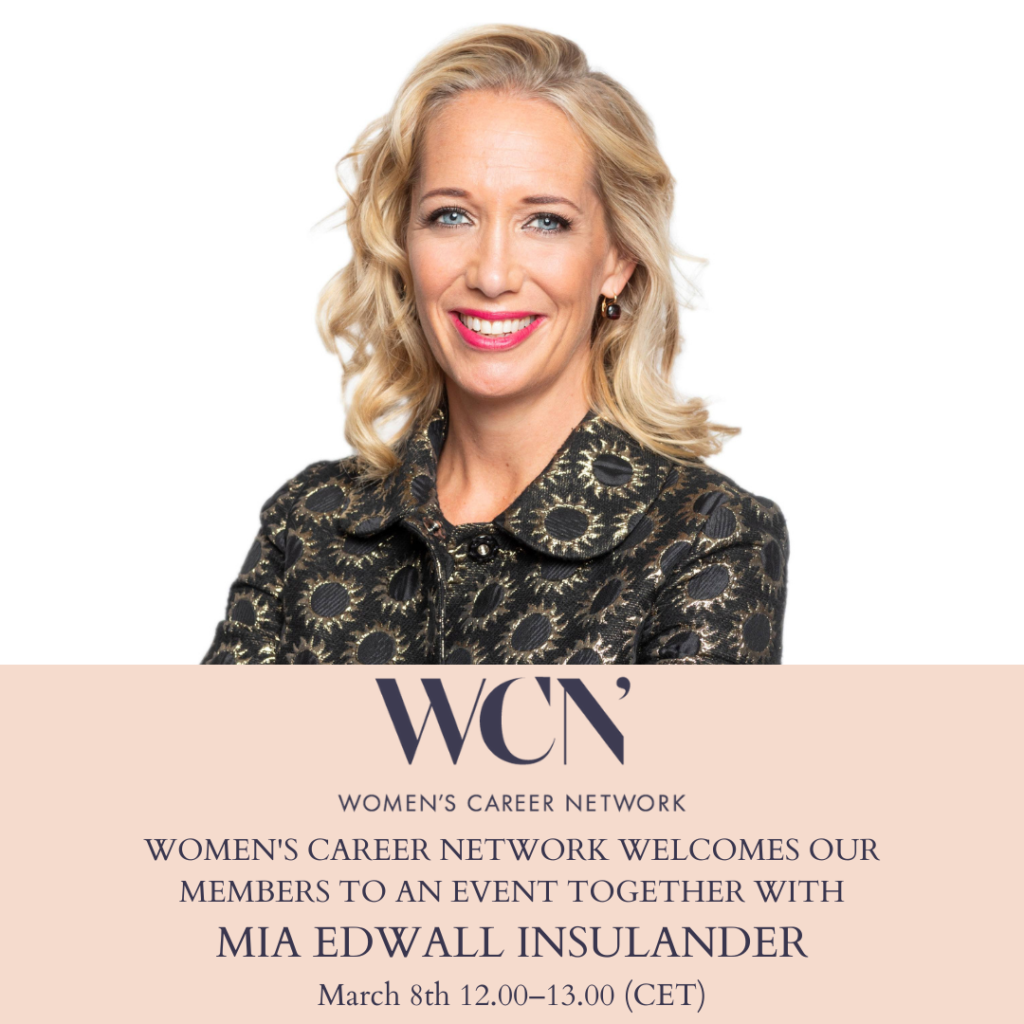 In honor of the International Women's day WCN warmly welcomes you to an interactive event together with Mia Edwall Insulander.
Mia Edwall Insulander is a Swedish lawyer with an impressive resume. Since 2019 she has been the Secretary General of the Swedish Bar Association, and the year of 2021 she was named "Lawyer of the year".
Mia studied the law programme in Stockholm and after her graduation she started working at a law firm. Before Mia became the Secretary General she was a partner of the Stockholm based law firm Insulander Lindh where she was working mostly with family law. Possibly you may have seen Mia on Tv4 Nyhetsmorgon because of her regular participation there as an expert in family law.
During the first part of the event Mia will talk about her background and career path. She will also talk about how it is to work as the Secretary General and why she won the nomination for the lawyer of the year. The second part of the event will be interactive with possibilities to ask questions and have discussions with Mia and the other participants. It is also possible to write questions beforehand when you sign up for the event.
We are very proud to announce this event together with Mia due to her many experiences and successes so do not wait with your registration below.
When? Tuesday, March 8th, 12.00-13.00 (Swedish time)
Where? Virtual – a link to the meeting will be sent out per email prior to the event.
For who:  The places are limited for female law students. Since the purpose of the event is to be interactive and personal, it is important that you who register are involved in the conversation and that you can participate with the camera on.
Please note that you will receive a confirmation if you get a place at the event and that the confirmation may take a couple of days to receive. If you have any issues with signing up, contact us at info@womenscareernetwork.com.
Please note that the registration is binding. If you get a spot and don't show, you will not be able to attend other events. If you are prevented from attending the event, please send an email to info@womenscareernetwork.com.