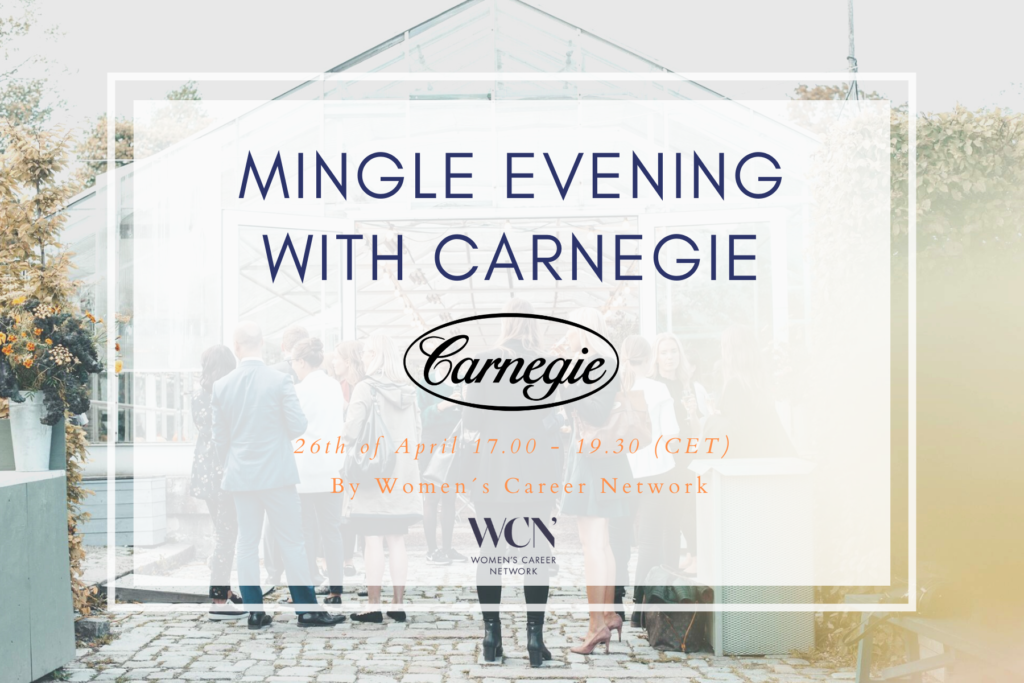 Women's Career Network warmly welcomes our members to a mingle event together with Carnegie on April 26th! Are you a business or industrial engineer student with curiosity for finance?
Join us, to get more insights into the career opportunities Carnegie offers. During the event, Carnegie will have an exclusive interactive presentation about what a workday might look like in the finance industry. You will also get the opportunity to mingle with representatives at Carnegie and network. The aim is to provide an honest picture of how it is to work at Carnegie and give our members the chance to get to know the company better!
During the event, Carnegie will provide our members with snacks and beverages. 
Participants will be provided with transportation to Stockholm if needed. 
Please note that the number of members attending the event is limited. 
– The event will be held in Swedish –
When? Tuesday 26th of April 17.00 – 19.30 (Swedish time)
Where? Carnegies Office, Regeringsgatan 56 Stockholm 
Sign up here: 
https://docs.google.com/forms/d/e/1FAIpQLScy6qkc3ZWMK89xVqMjdxl4yzM-CKrm-AlU78TyJR2rMHIxaw/viewform?usp=sf_link 
The final registration date is Friday April 15th.
The event is intended for female and non-binary business students. Please note that you will receive a confirmation when you are registered at the event. Also make sure to check your junk mailbox if you have not received any confirmation. If you have any issues with signing up, contact us at info@womenscareernetwork.com