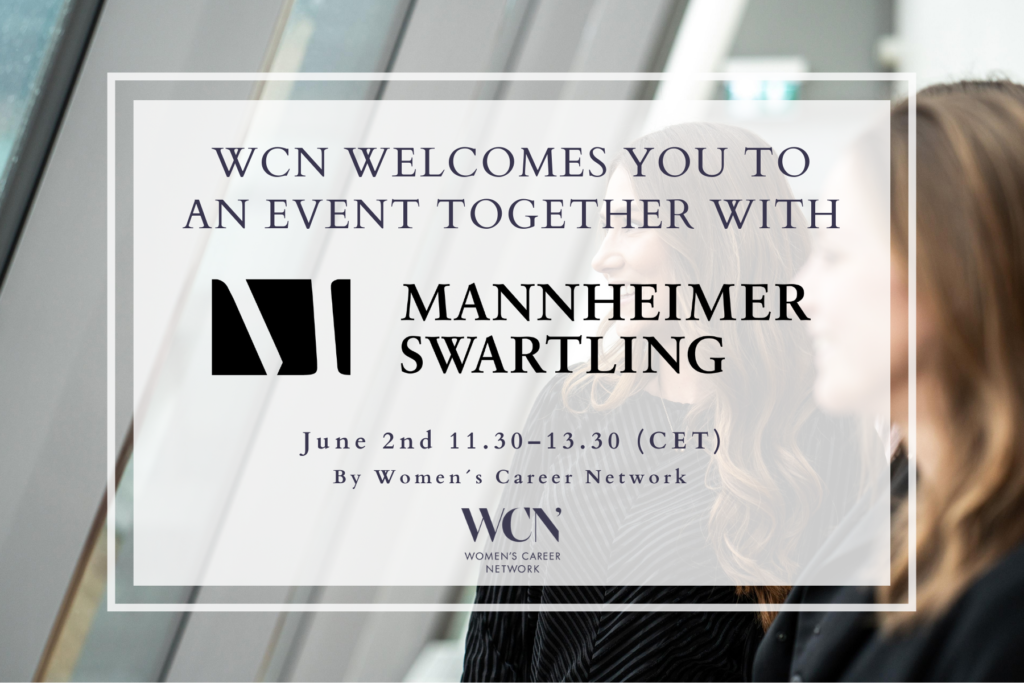 Women's career network warmly welcomes you to a summer event with Mannheimer Swartling!
Mannheimer Swartling is one of the leading law firms in Sweden. During their 32 years in business, they have built a wide, deep, and leading experts in all areas of business law. Moreover, the firm has a large international business with offices in cities such as Brussels and New York.
Mannheimer Swartling now welcomes you to lunch at their office in Stockholm to celebrate the start of summer. The event will begin with a panel discussion where attorneys from Mannheimer Swartling will talk about the work-life as a new associate, a senior associate, and a partner at the firm. The panel will consist of Maria Holme (Partner, M&A), Wiktor Brandell (Associate, Banking & Finance), Victoria Hedell (Associate, M&A), and Julian Kaijser (Associate, Corporate Commercial & Tech and Intellectual Property). During the panel discussion, the lawyers will mainly talk about the different work assignments as an associate to make this less abstract for you as a law student. After the discussion, we will enjoy a lunch at the office together with the panel and more lawyers from Mannheimer Swartling.
WCN will be responsible for train tickets for round-trip travel for students traveling from Uppsala. 
The last day to register is May 29th.
When? Thursday 2 June, 11:30-13:30
Where? Norrlandsgatan 21, 111 43 Stockholm
Please note that the event will be held in Swedish.
The places are limited for female and non-binary law students, first come first served. Please note that you will receive a confirmation if you get a place at the event and that the confirmation may take a couple of days to receive. Also make sure to check your junk mailbox if you have not received any confirmation. If you have any issues with signing up, contact us at info@womenscareernetwork.com.

Please note that the registration is binding due to a limited number of spots at the event. If you get a spot and don't show, you will not be able to sign up for other events. If you are prevented from attending the event, please send an email to info@womenscareernetwork.com.