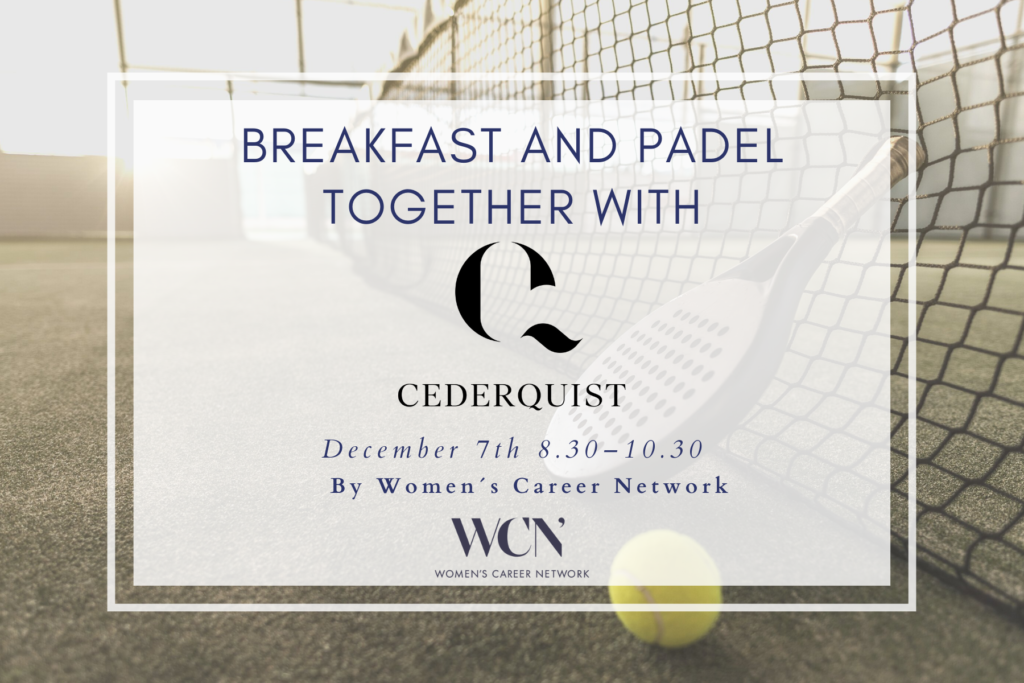 Are you a law student interested in both business law and padel? Then you don't want to miss this unique event!
Women's Career Network and Cederquist warmly welcomes you to our unique breakfast event with padel! At the event you will get the opportunity to play padel with a coach and at the same time get the opportunity to gain insight in the day-to-day business at Cederquist.
Cederquist is one of the leading law firms in Sweden. It is a full service business law firm based in Stockholm. At the event you will have time to network and talk to lawyers working at Cederquist.
You do not need to have any previous experience in padel before the event. You can bring your own padel racquet but it is not required since you will get one to borrow at the event. There will also be an opportunity to play tennis at the event.
The spots are limited. Please find information on how to sign up below.
When? Tuesday, December 7th, 2021, 8.30-10.30
Where? RQT in Stora Wäsby – there will be a bus transfer to and from Uppsala and Stockholm. The busses will leave at 7.30 (Uppsala) and 7.45 (Stockholm) and will be back in the cities at approximately 11.30 (Uppsala) and 11.15 (Stockholm). More information about the transfer will be emailed out in advance.
Please note that the event will be held in Swedish.
The places are limited for female and non-binary law students. Please note that you will receive a confirmation if you get a place at the event and that the confirmation may take a couple of days to receive. Also make sure to check your junk mailbox if you have not received any confirmation. If you have any issues with signing up, contact us at info@womenscareernetwork.com. Please note that the registration is binding due to a limited number of spots at the event. If you get a spot and don't show, you will not be able to sign up for other events. If you are prevented from attending the event, please send an email to info@womenscareernetwork.com.