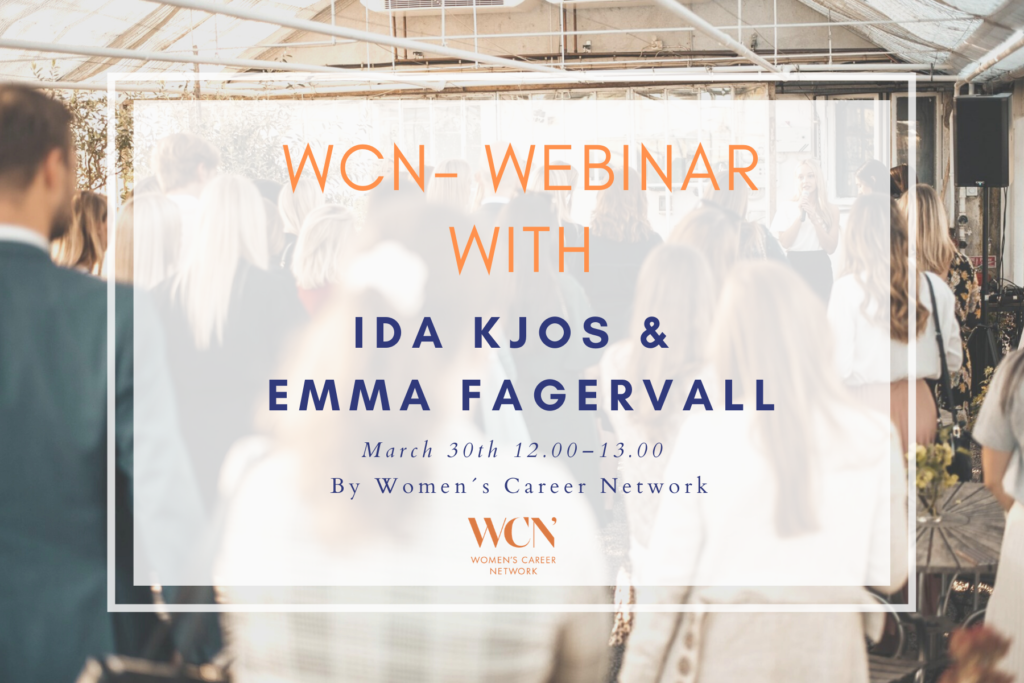 Women's Career Network warmly welcomes you to an interactive event together with the lawyer sisters Emma Fagerwall and Ida Kjos. Emma and Ida are ambitious careerists who are working actively to inspire other women in the legal profession to dare to make a career journey. The sisters started the campaign #medvilkenrätt, and this year they are nominated to "Justitiapriset". 

The purpose of the event is to inform and talk about equality problems and to inspire and motivate students in their careerlife. The event will take place via an online discussion forum and you will get the opportunity to listen, ask and interact with Emma and Ida. You will be able to write questions before the event. 

When: The event will take place on Tuesday, the 30th of Mars between 12:00-13:00. 
Where: The event will take place digitally. You will receive a link in advance to your email.
Please note that the event will be held in Swedish. Sign up for the event below. Please note that you will receive a confirmation if you get a place at the event and that the confirmation may take a couple of days to receive. If you have any issues with signing up, contact us at info@womenscareernetwork.com.