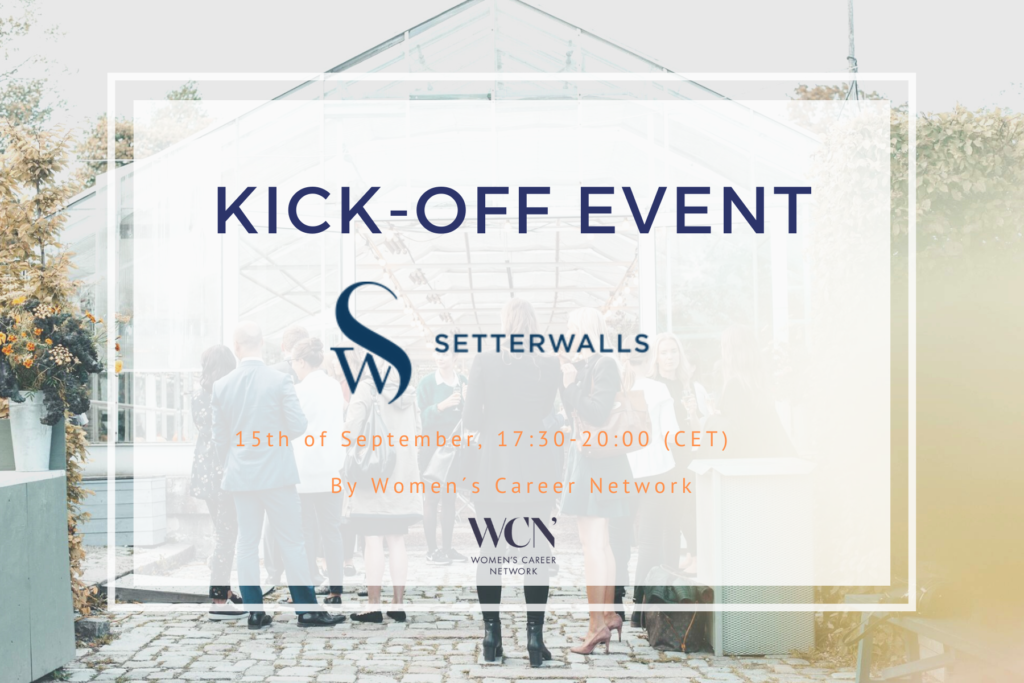 Women's career network warmly welcomes you to the first event for the semester with our premium sponsor Setterwalls at their office in Stockholm!
Setterwalls has been one of the leading law firms in Sweden since 1878 and has offices in Stockholm, Malmö and Gothenburg.
Setterwalls now welcomes you to a kick-off event to start the semester in the best way! During the event, you will learn more about Setterwalls and discuss different career paths. You will get to get to know some of their female employees, both partners and associates, who will tell you about their career paths and why they choose to work at Setterwalls.
After the discussion you will be able to mingle with employees from Setterwalls and there will be light food and drinks for you to enjoy! If you have any specific food preferences or allergies, please let us know when you sign up.
We look forward to seeing you!
The last day to register is September 12th
When? Thursday 15 September, 17:30-20:00
Where? Sturegatan 10, 114 36 Stockholm
Please note that the event will be held in Swedish.
Sign up for the event below. The places are limited for female and non-binary law & business students, first come first served. Please note that you will receive a confirmation if you get a place at the event and that the confirmation may take a couple of days to receive. Also make sure to check your junk mailbox if you have not received any confirmation. If you have any issues with signing up, contact us at info@womenscareernetwork.com.