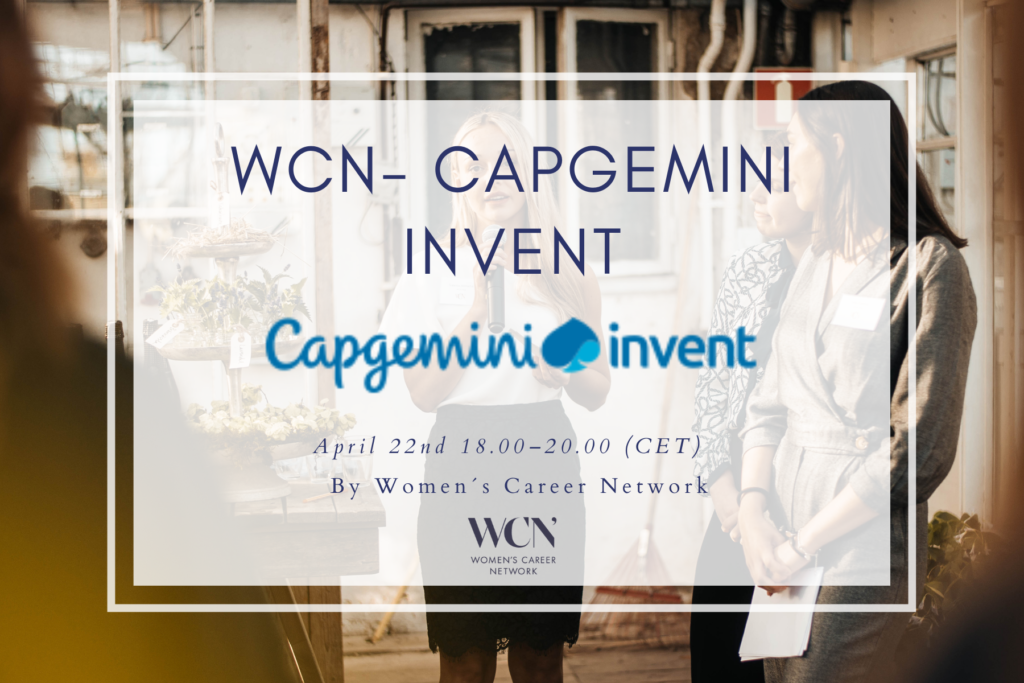 Women's Career Network are very happy to welcome our members to an event with Capgemini Invent.
As the digital innovation, consulting and transformation brand of the Capgemini Group, Capgemini Invent helps CxOs envision and build what's next for their organizations. Capgemini Invent and WCN is now inviting you to an inspiring and interactive evening where you will experience what it is like to be a part of an assessment day at Capgemini. During the event, you will have the possibility to practise your case solving skills with Capgemini Invent's consultants as well as learning more about Capgemini and its different opportunities. During the event, you will also get food from foodora.
When? 22nd of april
Time? 18.00 – 20.00
Where? A teams link will be sent out before the event
Please note that the event will be held in Swedish.
Spots are limited so make sure to register as soon as possible by sending your CV and grades before 12th of april to: nike.muller-brunotte@capgemini.com.
Please mark your email with "registration for the event 22/4". If you get a spot, you will get a confirmation one week before the event.