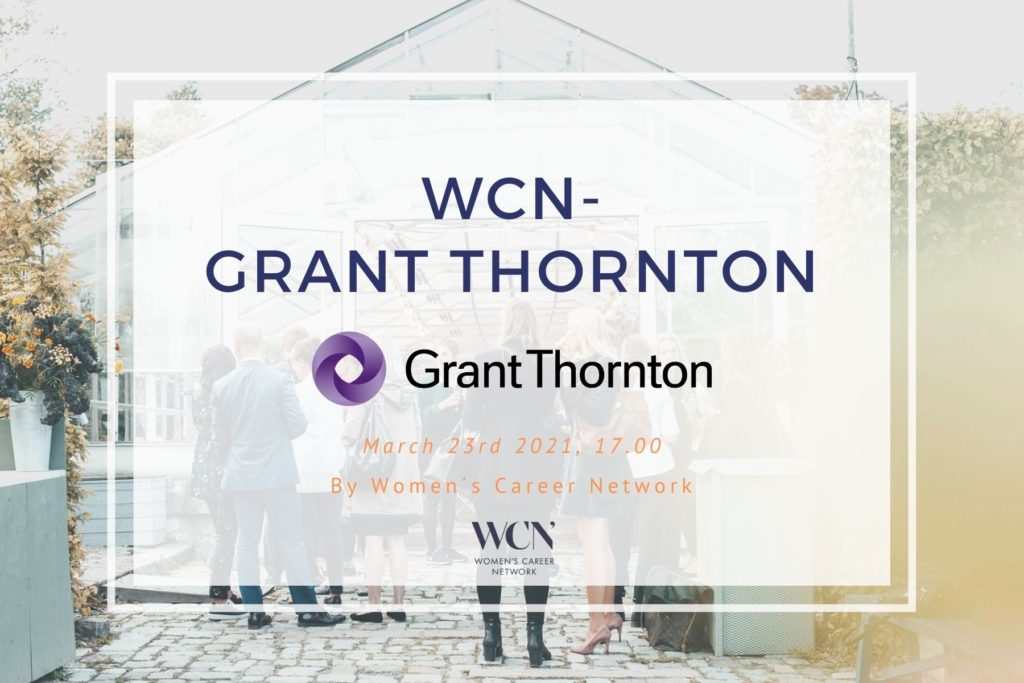 Women's Career Network warmly welcomes our members to an interactive case solving evening together with Grant Thornton on March 23rd. Are you a business student with curiosity for one of Sweden's most successful consulting companies? 
Join us, to get more insights into the career opportunities that Grant Thornton offer, to practice your case solving skills, and to get to know the inclusive and modern culture. During the event you will meet representatives from different departments of the company. The aim is to provide an honest picture of how it is to work at Grant Thornton and how to solve a case like a professional! The event will include some fun surprises including a chance to win a gift card at Espresso House. Also, if you are interested to hear more about what a future career in M&A would look like, you will have the opportunity to win a virtual meeting with Anna Murray, Head of M&A at Grant Thornton.
When? Tuesday, 23rd of March, 17:00-19:00 (Swedish time)
Where? Virtual – A link to the meeting will be sent out per email before the event.
Please note that the event will be held in Swedish.
Sign up for the event below: https://docs.google.com/forms/d/e/1FAIpQLScRG6t7SqD3Xj_wWjriJOSf6Pcy3mCwvKujqPjz7b7tH4ay7A/viewform?usp=sf_link
The final registration date is Sunday 21st, 2021.
The places are limited for female and non-binary law & business students, first come first served. Please note that you will receive a confirmation if you get a place at the event and that the confirmation may take a couple of days to receive. Also make sure to check your junk mailbox if you have not received any confirmation. If you have any issues with signing up, contact us at info@womenscareernetwork.com.