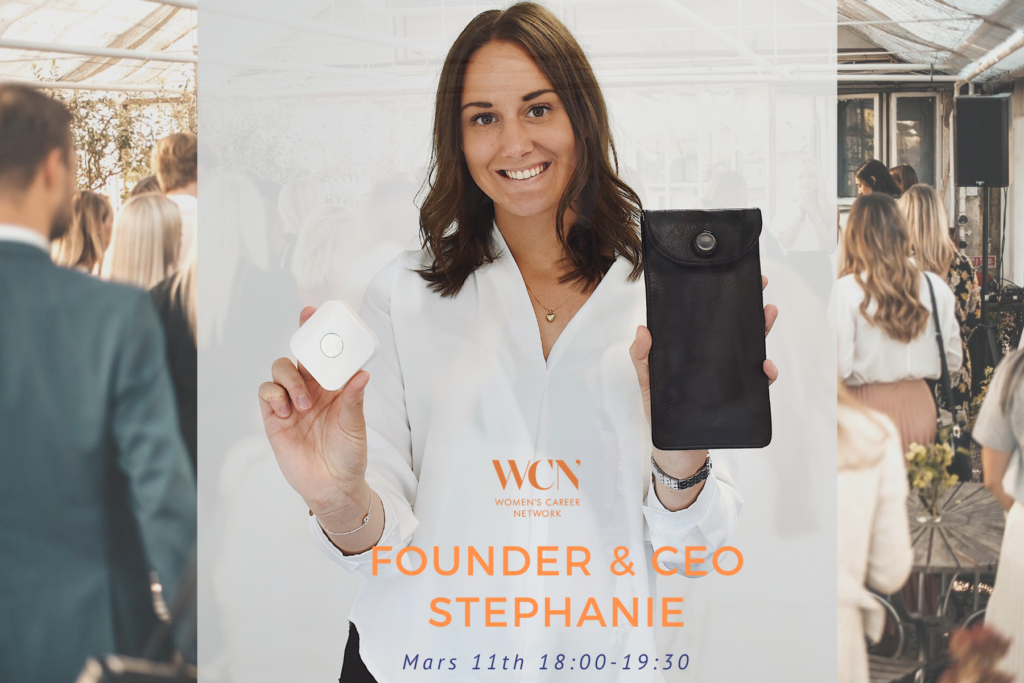 Women's Career Network welcomes you to an interactive event together with the entrepreneur Stephanie Spindler Jonsson, from her company MyPauze.
The event will take place on Thursday, the 11th of Mars between 18:00-19:30 (GMT+1).
The event will take place via an online discussion forum and you will get the opportunity to listen, ask and interact with the entrepreneur Stephanie Spindler Jonsson. The purpose of the event is to give you true inspiration and honest insight into how to start your own business.
Stephanie initially worked for a well-known company when she got an innovative business idea. She dared to take the big step that some might just dream about; To resign, and fully invest in her very own company, MyPauze. Today, the company is constantly evolving and growing with each passing day.
How dare you take the step? What is the most fun thing about running your own business? What is the biggest challenge? And is it a must to have a broad knowledge about starting your own business before doing so?
During the event, Stephanie will answer questions and give you valuable tips, honest insights and practical solutions on what it can be like to start your own company.
Please note that the event will be held in Swedish.
When: Thursday, Mars 11th, 2021, 18:00-19:30
Where: The event will take place digitally. You will receive a link in advance to your email.
For who: The places are limited for female business and economics students. Since the purpose of the event is to be interactive and personally, it is important that you who register are involved in the conversation and that you can participate with the camera on.
Note that the number of seats are limited!
Sign up for the event below. Please note that you will receive a confirmation if you get a place at the event and that the confirmation may take a couple of days to receive. If you have any issues with signing up, contact us at info@womenscareernetwork.com.