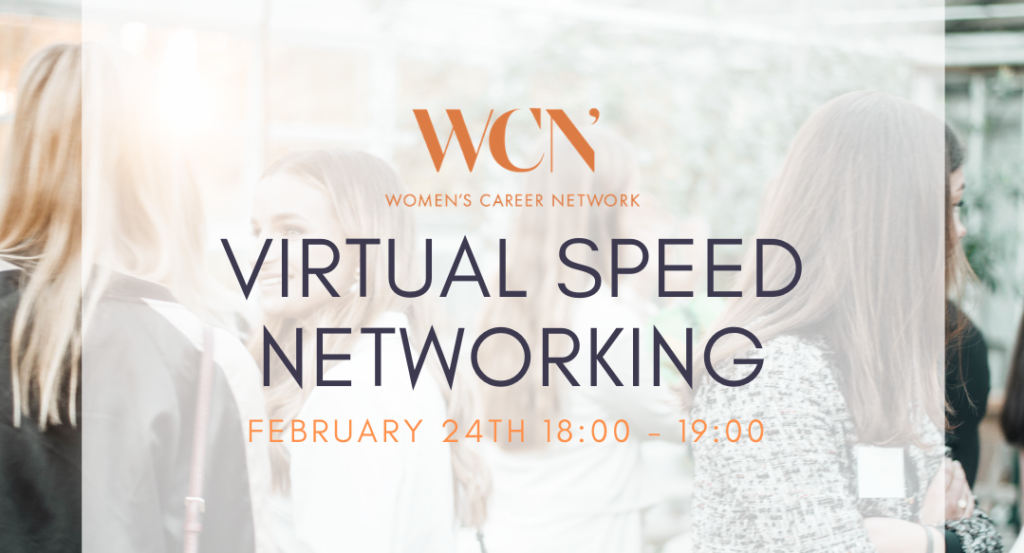 In Finland, friendship is what's celebrated on February 14th. In the spirit of Friend's Day, we are launching a new networking concept and we warmly welcome you to join our first event of the year!
During the evening you will learn more about WCN and what we do, and more importantly, connect with fellow students and young professionals from fields related to law and business.
Be sure to book your spot in this event as soon as possible as the places are limited. We look forward to meeting you!
Why? Uniting like-minded people is one of our core purposes at WCN. We believe that successful networking is building relationships. While in the age of COVID-19 it makes sense to keep our physical distance from people, there's no need to stop connecting with people socially. Therefore, we are happy to arrange this platform so that we can bring people together in a safe and relaxed home setting.
What? Virtual Speed Networking
When? Wednesday 24 February 2021 at 18:00 – 19:00 (EET)
Where? Microsoft Teams, a link to the meeting will be sent out by email before the event.
Please note that the event will be held in Finnish. If you would like to participate in this kind of event in English in the future, please let us know by email at wcnhelsinki@womenscareernetwork.com.